Adhesive tape insect catcher MPX-2300 series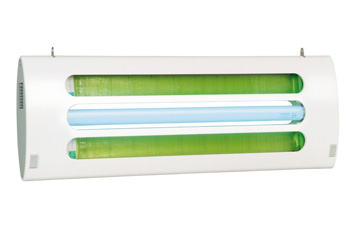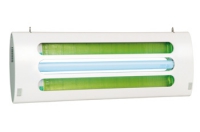 Stylish arc-shaped design plastic body
With stylish arc-shaped design that is dust resistant, the product comes with an inverter that is made in Japan. The product runs at 25% less (24W⇒18.2W) power and emits 5% more UV light.

The use of insect catcher keeps out insects and pests that could be carriers of harmful bacteria such as E.coli (O-157), thereby offering additional health protection.
Not only that, users can determine the source of outbreak and paths of insect intrusion based on the type of insects trapped using the product. This will prove to be helpful for premises that seek to achieve HACCP compliance.

・ Effectively captures and traps pests that may carry bacteria
・ Traps insects such as flies, moths, midges, leaf beetles, stink bugs and so forth
Features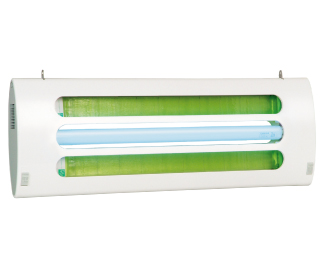 Lightweight Plastic body type
A white light plastic body
Maintain a feeling of cleanliness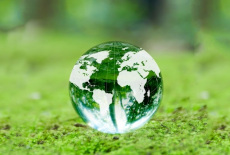 Eco friendly inverter type
Eco friendly inverter type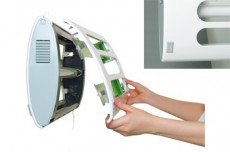 Easily removable protective cover
Easy replacement of insect catching tapes and a lamp. Simply slide the knobs on both sides to remove the cover from the insect catcher.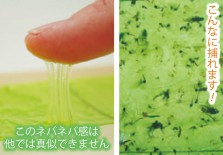 Powerful adhesive tape
The tape is made of resin resulting in its double catch rate compared to traditional peel-off insect catching paper.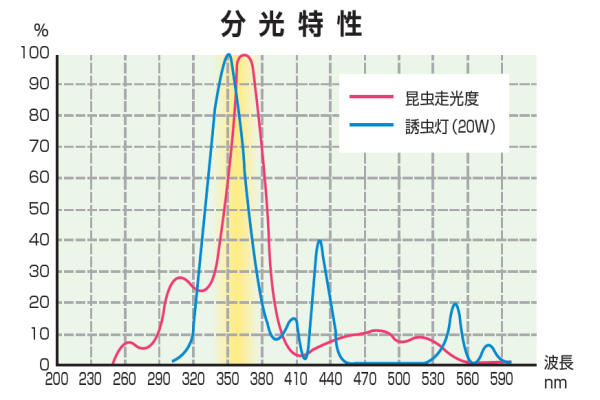 No harmful chemicals, silent, odorless
Lure flying insects efficiently by 365nm wavelength of light. High insect luring efficiently.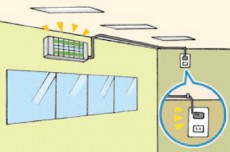 Customization
・Power cable length
・Shatter proof lamps
・Voltage
(Paid service)
Specifications
| | |
| --- | --- |
| Product Name | Adhesive tape insect catcher MPX-2300 series |
| Product Number | MPX-2300 |
| Power source | 100V/220V 50/60Hz |
| Luring lamp | FL20SBL x 1(20W) |
| Effective area | 30~50㎡ |
| Dimensions | 710×75×250 mm |
| Insect trapping tape | S-20 x 2pcs |
Product Lineup
MP-2300

Double-sided luring model with no cover
Hanging type
Lightweight Plastic body
Weight: 1.8kg

MP-2300DXA

Double-sided luring model with front covers to hide the trapped insect.
Hanging type
Lightweight Plastic body
Weight: 1.9kg

MP-2300DXB

Single-sided luring model
Hanging type
Lightweight Plastic body
Weight: 1.95kg

This model prevents the light leaking outside. Convenient for hanging at window side.

MP-2300DXAA

Double-sided luring model with front and back covers to hide the trapped insect.
Hanging type
Lightweight Plastic body
Weight: 2.05kg


MP-2300SDX

Single-sided luring model with front covers
Lightweight Plastic body
Weight: 2.1kg