Foot-operated sealers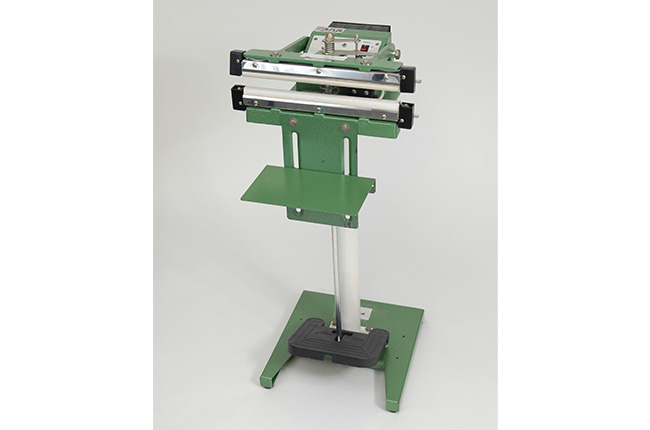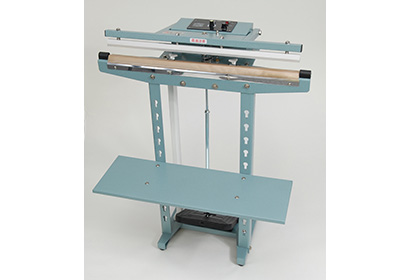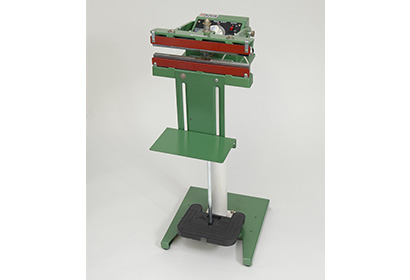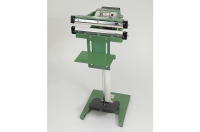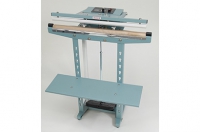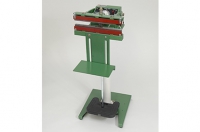 Various types of foot-operated sealers
Ideal for high-volume bag sealing
There are dual and single side heating types.
Effective sealing lengths between 300mm~600mm; available in various models for consumers to choose from.
Possible to seal metallized bags, thick bags, gazette bags and so on.

They are used in a wide range of industries including food, agriculture, chemicals, and so on.
Features
Easy to operate
Insert the bag between the sealing bars and press down on the foot board.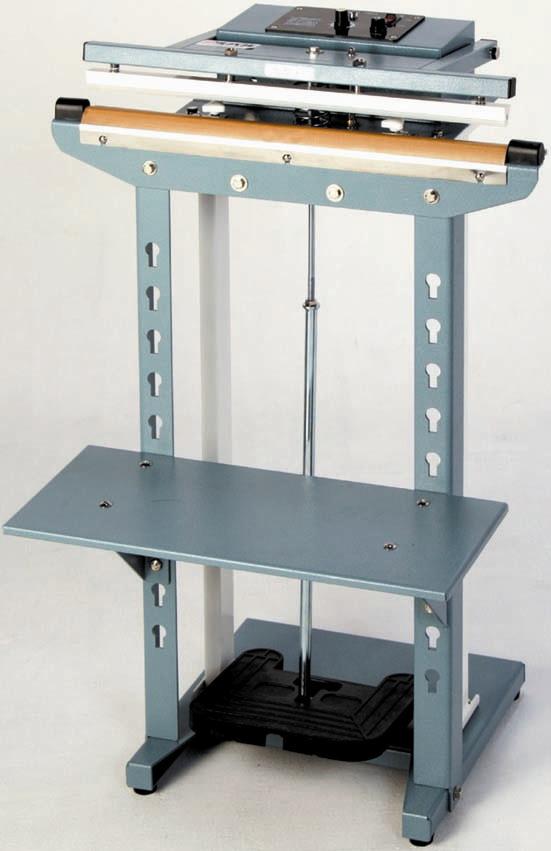 Ideal for high-volume bag sealing
A height-adjustable table is installed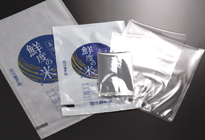 Various bags can be used
Pedal operation enables both hands to be free to position bags.
Specifications
| | |
| --- | --- |
| Product Name | Foot-operated sealers |
| Product Number | CHB-300/WN-300-10/WN-450/WN-600/W-300D |
| Power souce | 100V (Possible to supply 220V types) |
Product Lineup
CHB-300

Dual heating impulse sealer
Allows users to change the operation mode between dual and single heating mode.

Sealing type: Dual heating or lower side single heating
Sealing length: 300mm
Sealing width: 5mm
Dimensions: 350×380×900mm

WN-300-10

Single heating impulse sealer
A height-adjustable table is installed

Sealing type: Lower side single heating
Sealing length: 300mm
Sealing width: 10mm
Dimensions: 340×380×900mm

WN-450

Single heating impulse sealer
A height-adjustable table is installed
Ideal for rice bag sealing and so on

Sealing type: Lower side single heating
Sealing length: 450mm
Sealing width: 5mm
Dimensions: 530×440×860mm

WN-600

Single heating impulse sealer
A height-adjustable table is installed
Long size 600mm type

Sealing type: Lower side single heating
Sealing length: 600mm
Sealing width: 5mm
Dimensions: 680×480×860mm

W-300D

Foot-operated heat sealer for laminated bags
A height-adjustable table is installed
Strong seal, 15mm width mesh-like pattern sealing face

Sealing type: Dual side heating
Sealing length: 300mm
Sealing width: 15mm
Dimensions: 370×330×900mm